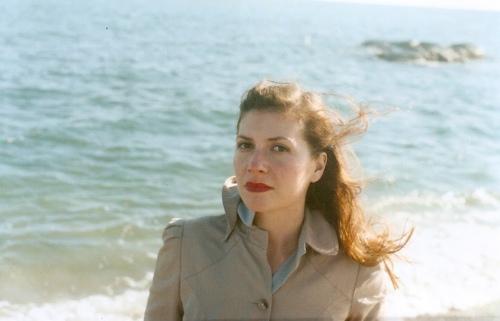 Elaine Kahn is an artist born in Evanston, Illinois and currently based in Oakland, California. She received an MFA from the Iowa Writers' Workshop and a BA from California College of the Arts. Kahn is the author of three poetry chapbooks A Voluptuous Dream During an Eclipse (Poor Claudia/Octopus Books 2012), Customer (Ecstatic Peace Library, 2010), and Radiant Bottle Caps (Glasseye, 2008). Writing has been featured in Art Papers, Jubilat, Coldfront, SFMOMA's Open Space, Octopus Magazine, Boog City, NADA Contemporary Poetry Zine, and elsewhere.
Kahn's music project, Horsebladder, has toured widely throughout the US and Canada, performing with such acts as Body/Head, Secret Boyfriend, Samantha Vacation, Profligate, Jake Meginsky, Weyes Blood, Bobb Trimble, and many more. Her most recent LP, a split with Farewell My Concubine called After You, came out on Hot Releases in 2014. Other releases include the LP Not I'll Not (Ecstatic Peace, 2011) and the cassettes Summer (PSA Tapes, 2013) and Nicole (Night People, 2010).
Elaine is a co-founder of the feminist puppet troop P. Splash Collective and managing editor of the small press Flowers & Cream. A full length book of her poetry, Women in Public, is forthcoming from City Lights in 2015.
www.elainekahn.org