A Short History of City Lights
Founded in 1953 by poet Lawrence Ferlinghetti and Peter D. Martin, City Lights is one of the few truly great independent bookstores in the United States, a place where booklovers from across the country and around the world come to browse, read, and just soak in the ambiance of alternative culture's only "Literary Landmark." Although it has been more than sixty years since tour buses with passengers eager to sight "beatniks" began pulling up in front of City Lights, the Beats' legacy of anti-authoritarian politics and unconstrained intellectual curiosity continues to be a strong influence in the store, most evident in the selection of titles.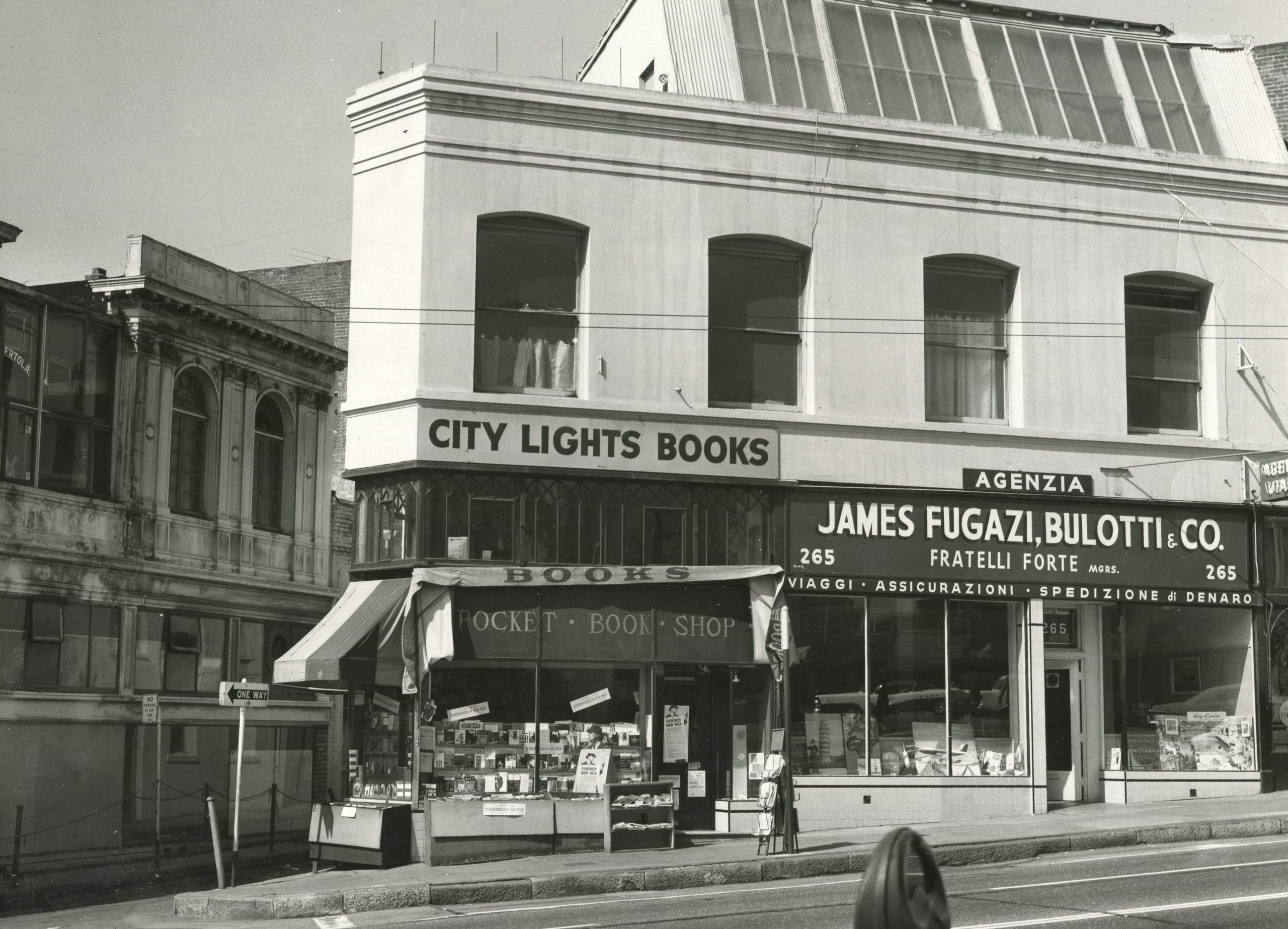 The nation's first all-paperback bookstore, City Lights has expanded several times over the years; we now offer three floors of both new-release hardcovers and quality paperbacks from all of the major publishing houses, along with an impressive range of titles from smaller, harder-to-find, specialty publishers. The store features an extensive and in-depth selection of poetry, fiction, translations, politics, history, philosophy, spirituality, music, film, cultural studies, and more, with a staff whose special book interests in many fields contribute to the hand-picked quality of what you see on the shelves.
The City Lights masthead says "a literary meetingplace since 1953," and this concept includes publishing books as well as selling them. In 1955, Ferlinghetti launched City Lights Publishers with the now-famous Pocket Poets Series; since then the press has gone on to publish a wide range of titles, both poetry and prose, fiction and nonfiction, international and local authors. Today, City Lights has well over two hundred titles in print, with a dozen or so new titles being published each year. The press is known and respected for its commitment to innovative and progressive ideas, and its resistance to forces of conservatism and censorship.
With this bookstore-publisher combination, "it is as if," says Ferlinghetti, "the public were being invited, in person and in books, to participate in that 'great conversation' between authors of all ages, ancient and modern."