By Evan Kennedy
January 30, 2023, Mumbai
In the early '60s, Bengali poet Malay Roychoudhury co-founded Hungryalism, an artistic movement in reaction to literary and political authority. The former British Indian Empire at the time continued to face upheaval and sectarian violence following the Partition of 1947, which created the independent countries of Pakistan and India, displacing approximately 15 million people. In 1963, Roychoudhury hosted Allen Ginsberg in Patna, India, after which the Hungryalists translated their own poems for small magazines in the United States, including City Lights Journal (Numbers 1–3, 1963–1966), where I first encountered them. One year after Ginsberg's visit, Roychoudhury was arrested with ten comrades and charged with obscenity. The Hungry Generation, at least in the eyes of the law, was disbanded.
I joke that I'm barely monolingual. Reading the Hungryalists, I project from the West. I suspected they were familiar with Baudelaire, Surrealism, the Beats. Information in English is scant. The perspectives of Bengali poets and Beat scholars I contacted didn't cohere. The mystery is one of many I've encountered in India, which I've been fortunate to visit several times. After booking a flight from San Francisco to Mumbai, I thought, "Why not go to one of the last living Hungryalists?"
Malay Roychoudhury is 83 and lives in northern Mumbai with his wife, Shalila. The night before our meeting, I dreamed I was in the lobby of his apartment building. It was mobbed by young white Americans working as doormen. They all had an opinion on their tenant. Waiting for the elevator, I became a captive listener as they likened the Hungry Generation to "Beats of India," and their trial to that of Ginsberg's Howl. The elevator doors couldn't open soon enough.
In reality, there was only one doorman, and he alerted the wrong resident. I waited a half-hour in the courtyard until Malay's neighbor, not expecting a visitor, came downstairs asking, "Who are you?" I replied, "Who are you?" After we cleared things up, the doorman escorted me to the fifth floor, where I was greeted by Malay. We sat in his living room beside his writing desk and drank Budweiser. At one point, a noisy procession of drummers and worshippers slowly passed on the street below. I asked Malay to speak up.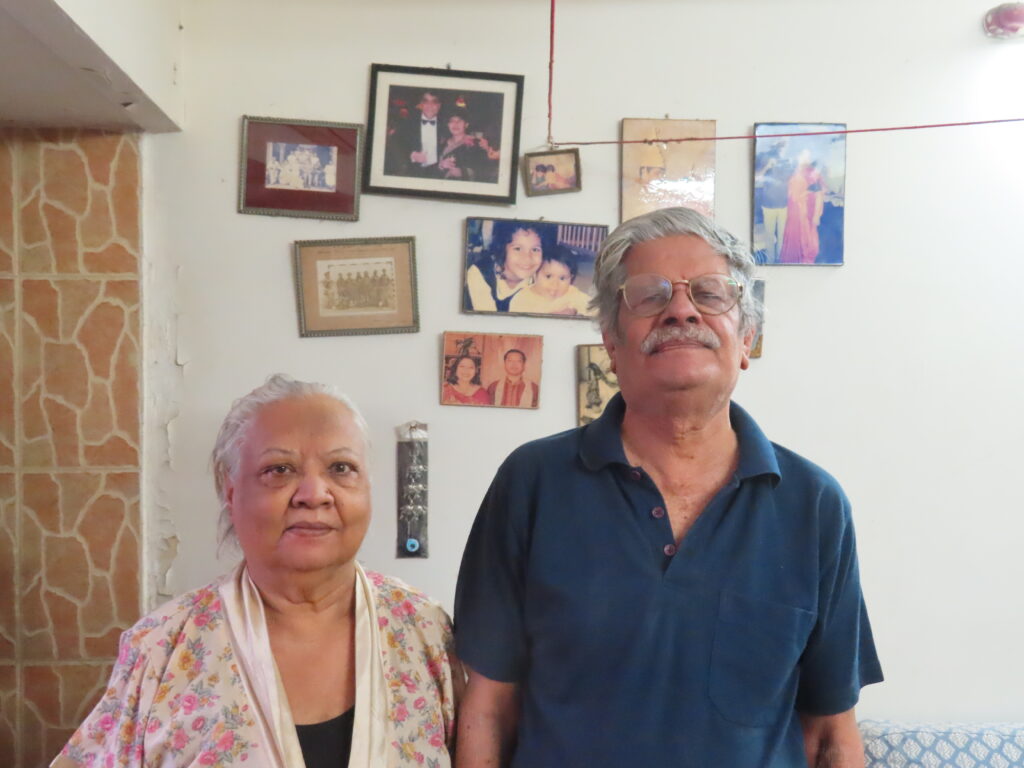 Evan Kennedy: Could you talk about the social circumstances in which you were writing?
Malay Roychoudhury: My family was from a slum in Patna. My father thought that my brother and I would become like those lechers with no rules, no education, nothing. He decided to send my brother to City College, Calcutta. From my maternal uncle's house, my brother had to take a passenger train every day. He went through Sealdah Station, which at that time was flocked with refugees from the Partition. They had no place to go. When I visited my brother, I was shocked to see them and the way they were living. No one cared. The government wasn't ready to handle the millions of people. They had nothing to eat.
I told my brother, "Let's raise our voice. We simple people have nothing to do. Let's print leaflets against the government, the system. Whatever we like, we'll write, freely." The problem was Patna had no Bengali press, so initially I wrote in English and sent it to Debi Roy, one of the members in our group.
EK: What writing influenced the Hungry Generation?
MR: We were trying to write differently. Everybody was from poor or refugee or lower-caste families. Our expressions, our founts of words, our thinking was different, so why not write whatever we like? Subimal Basak wrote a novel in the language of the horse cart drivers. Everyone started writing in his own way, not in the sophisticated manner of Bengali literature. This created a problem—lots of things created a problem. People, most of the newspapers, started writing against us, which is how common people came to know about us.
EK: You did not read Rimbaud or Baudelaire?
MR: You think that a family living in a slum would know about Baudelaire? We did not even read Ginsberg's Howl or other books by Beats.
EK: What was Ginsberg looking for when he made contact with you?
MR: Ginsberg came to my father's house in Patna. He had come to know about us in Calcutta. He probably realized we were quite different from the sophisticated people he'd met. Before that he had gone to meet my elder brother, who had a job at Chaibasa, in 1962. Ginsberg met me in 1963.
Ginsberg took photographs of lepers, beggars, lame men, saddhus. Unfortunately, my father, being a photographer, received the film to be developed. My father told Ginsberg, "You are poets or common visitors. There is no difference. You come to India to see these things only, or cows and donkeys roaming the street." Have you ever seen an Indian going to America and taking photographs of beggars? I later showed Ginsberg's Indian Journals to my father, and he said, "Ginsberg has sold these photographs to the reader." However great he is, by taking these photographs and selling them, he has demeaned himself.
EK: It's interesting that Ginsberg writes about smoking marijuana with the saddhus in Calcutta.
MR: There were government shops selling marijuana and hashish.
EK: In the '60s, you wrote to Dick Bakken, an American poet who edited the journal Salted Feathers, asking for some LSD. Did he ever send it?
MR: He didn't. But hippies came the generation after Ginsberg. They were not writers. They were avoiding the Vietnam War, and their parents were funding their visit. From them, our friends got LSD. They would trip for 24 hours, 48 hours.
EK: How did it impact you and your friends creatively?
MR: It doesn't. Even if you take hashish or marijuana, that doesn't help. I think artists might be getting some ideas from seeing something, but Salvador Dali wrote that he had never taken any drug.
EK: In 1964, you were put on trial for conspiring to distribute your poem "Stark Electric Jesus" under Section 292 of Indian Penal Code, which concerns material that "shall be deemed to be obscene if it is lascivious or appeals to the prurient interest" or tends to "deprave and corrupt." Could you reflect on that a bit?
MR: The police received a complaint against 11 of us, including me. Out of the 11, six were arrested: myself, my brother, Pradip Choudhury, Debi Roy, Saileswar Ghosh, and Subash Ghosh.
I was arrested by two Kolkata police officers who informed the office where I worked and told me to come down to the street. They caught hold of me from each side and informed me I was under arrest. They called a rickshaw and forced me to get on it. They thought I may flee, so they tightly held me and told the rickshaw puller to go to Dariapur, where I lived. I could see that they had already made a round of the area and location of my house. When we arrived, it was encircled by a posse of local policemen.
Residents of the area were stunned that I was being arrested for having written a poem. The two Kolkata policemen vandalized my father's photographic shop. My dad objected and told them that if they had a complaint against his son, they may go upstairs to my room and search for whatever they wanted. They came upstairs and started vandalizing suitcases from my mother's wedding, as a result of which her old dresses got torn. In fact, they used an iron rod to open my mother's suitcases without waiting for the keys. Meanwhile, the crowd kept on growing around my residence.
The two police officials collected several of my books, letters from friends, manuscripts, typewriter, etc., and called for two persons from the crowd as witnesses of the items seized. They seized 21 items which I never got back, even after exoneration by the high court.
A police jeep was waiting downstairs, but I was handcuffed, a rope was tied around my waist, and I was made to walk on the street followed by the jeep in which several policemen sat with guns. The dogs of the area knew me and started barking at the police and followed me.
It was evening by the time I reached the station. There was no light inside the lockup they put me in. There was another lockup where the local police had put prostitutes who were caught seeking customers on the street. That lockup was also without light, probably intentionally, as during the night I could make out that one woman at a time was being fucked by police constables. Fucking was the price to get freed, since in the morning, I found that their lockup was empty.
The lockup in which I was thrown had several people. In the morning, I found out that we were seven. There was no urinal inside, and they were urinating at the corner of the small 12 square foot room. In order that the urine did not flow back toward us, they had put a drunk person sideways. That fellow was a petty thief. The others were charged with murder, felony, dacoity [armed robbery], etc. They were amused that I was arrested for writing a poem. There were big rats inside in search of food crumbs. I could feel when one entered my trousers. Though my dad had brought dinner for me, I did not feel like eating. Dad informed me that he contacted the best lawyer who would arrange for bail.
The next morning, I had to go shit. A local policeman tied a rope around my waist and told me to relieve myself in the back field of the police station. There were fresh turds, as well as very old ones left by those arrested. I relieved myself and washed my arse by bowing at a tap from which water was continuously flowing.
At about ten in the morning, we were handcuffed with a rope tied to our waist. We were made to walk through the street. The Kolkata police officers were giving the local policemen company. We reached the court and sat on the dry grass with persons arrested by various police stations of Patna. After about two hours, I was told by Dad's lawyer that I was given bail, and now I had to go to Kolkata and present myself at the Bankshall criminal court.
There was an interrogation. Unfortunately or fortunately, I was never interrogated. The police were trying to make them afraid. I took my lawyer along with me, and he said, "They are not interrogating you like the others." The police were trying to frame me through them, because they did not have any evidence. Gradually, I came to know I was the main target. First, they released my brother, then all others. Only I was not released. A case was filed against me, I got bail, and the ordeal went on for 35 months.
Imagine, I did not have a place to stay in Calcutta. My relatives were living outside Calcutta, and passenger trains were not around then. Subimal Basak's uncle had a goldsmith's shop within walking distance from the court and let me sleep there. Subimal used to come to the court. Most of my friends fled. You can imagine how the police came at them. They were asking them questions, while in the next room, someone was being beaten up. The voices of those thieves or pickpockets terrorized them. I don't know whether those voices were tape recorded or… [laughs]
EK: How many testified against you?
MR: Five. Saileswar Ghosh, Subash Ghosh, Utpal Kumar Bashu, Sandipan Chattopadhyay, Shakti Chattopadhyay. There were two police informants, too, whom I did not know. But they said they met me at the coffee house and discussed poetry with me.
EK: May I ask you to speculate about what caused the complaint?
MR: I think it was the anti-establishment, anti-bourgeois atmosphere we created. There were artistic differences, differences in canon. In my case, one witness, a Marxist professor, said that he'd come to support me. When he was answering the judge's questions, he raised the name of Walt Whitman. The judge said, "Don't raise the names of foreign poets! Raise the name of Bengali poets!" [laughs]
To different authorities, we had sent paper masks of Indian gods, jokers, Mickey Mouse, rakshasas. They were really cheap and for children. On the reverse we had printed, "Please remove your mask. From Hungry Generation." They never thought that these things could come to them.
I had to go to prison for one month or pay a fine, but I made an appeal to the high court, which is very costly. Fortunately, at that time, one barrister, KS Ray, came back from England. He had read the Time magazine article about us and was an assistant to an attorney who would not accept immediate payment. At the time, I was suspended without pay from my job at the Reserve Bank of India.
EK: How do you reflect on the Hungryalists who testified against you?
MR: I felt betrayed. You depend on your friends. Then I realized that most of them are poor. If they lose their job, it will be difficult. Debi Roy told me that if he had lost his job, he would have committed suicide. It was not possible for his parents and brother to carry on without him. Debi Roy is still angry at me, has cut off himself from the movement.
It is very strange now. The generations then, in between, and now have completely changed. Now, ladies recite my poems on YouTube.
My father and mother were both supportive of me. My father went to the police commissioner and asked why they are interested in these leaflets. There were worse problems for the police.
EK: How did you pick up your life again?
MR: Around 1970, I shifted to a job at Agriculture, Refinance, and Development Corporation that required a different knowledge about various types of crops and livestock. I thought there was only one type of goat. I didn't know there are cows in the Himalayas. I started reading about other things, too, the new French philosophers like Derrida. My elder brother went back to Calcutta, purchased a house, and started a magazine.
EK: What is your relationship with Hinduism?
MR: I don't have one. My son believes, and my daughter doesn't. Wherever my son goes, he finds a temple.
EK: How has your writing changed over time?
MR: It's been influenced by the way people talk in different parts of the country. I thought, "Why not write something that doesn't express just me, but society as a whole?" The poems should contain not only the writer but society.
When I started writing again, I visited the homes of those who testified against me. We reestablished a friendship, though they thought I was trying to revive the Hungry Generation. But society was different. Now, you cannot have a literary movement. Everything has been covered.
EK: Yet anybody could describe themselves as a Hungryalist. There wasn't a threshold to membership.
MR: Everybody could declare themselves Hungry. That increased the number of followers!
EK: Wouldn't that change the direction of what Hungryalism stands for?
MR: There was no center, throne, or office.
EK: In 1964, Time magazine reported on the trial: "To celebrate their [postponement in court], the hungering beats raided an art gallery, beat up three painters, then walked happily away to resume their pursuit of the Hungry Generation's declared goal—'to undo the done-for world and start afresh from chaos.'" Were these painters really that bad?
MR: The newspaper wanted stories.
EK: What is your current writing practice?
MR: Writing is very difficult these days. I can't write by hand. I can only type with one finger. One person from Bangladesh suggested I write a novel about their Independence War. I told him that I've never been. I'm not Bangladeshi, so I'd have to write something like One Hundred Years of Solitude. [laughs] I have to create a character. In college, I learned to shoot rifles, use bayonets. I'll have to prepare a character who knows these things and is picked up by the intelligence wing of India and told to pose as a fighter. Up to here I have thought it out. Once I create that character, then it becomes easy to send him there to fight. I also write small poems.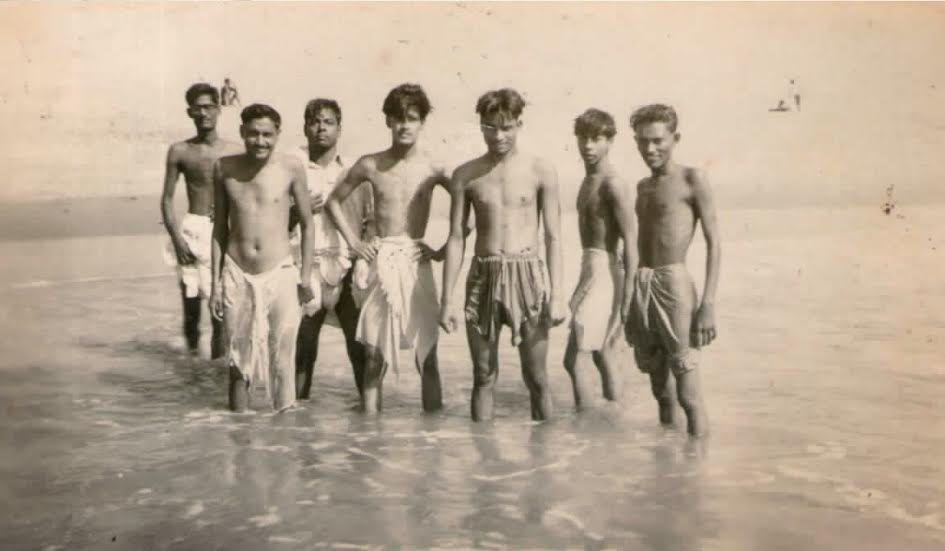 An excerpt from Malay Roychoudhury's "Stark Electric Jesus," as published in City Lights Journal Number 3 (1966):
Oh I'll die I'll die I'll die
My skin is in blazing furor
I do not know what I'll do where I'll go oh I am sick
I'll kick all the Arts in the back and go away Shubha
Shubha let me go and live in your cloaked melon
In the unfastened shadow of dark destroyed saffron curtain
The last anchor is leaving me after I got the other anchors lifted
I can't resist anymore, million glass-panes are breaking in my cortex
I know, Shubha, spread out your matrix, give me peace
Each vein is carrying a stream of tears up to the heart
Brain's contagious flints are decomposing out of eternal sickness
Mother why didn't you give me birth in the form of a skeleton
I'd have gone two billion light years and kissed God's ass
But nothing pleases me nothing sounds well
I feel nauseated with more than a single kiss
I've forgotten women during copulation and returned to Muse
Into the sun-colored bladder
I do not know what these happenings are but they are occurring within me