City Lights in conjunction with ALTA Journal present
John Freeman with Forrest Gander reading from new poetry
This event will take place in Kerouac Alley, between City Lights and Vesuvio Cafe, between Columbus and Grant Avenues. It is free to the public. We highly recommend the wearing of facial covering. Seating is on a first-come, first serve basis.
John Freeman celebrates his new collection of poetry
Wind, Trees
published by Copper Canyon Press
In Wind, Trees, John Freeman presents a meditation on power and loss, change and adaptation. What can the trees teach us about inhabiting space together? What might we gain if we admit we do not control the wind, and cannot possibly carry all we've been handed? Offering a stark moral critique of pandemic self-preservation—as "justifications grew / with greed like vines / up the side of a tree / taking everything"—Wind, Trees joins the ranks of politically urgent yet timeless collections like The Lice by W.S. Merwin. Through narrative lyric and metaphysical pulse, meandering thought and punctuating quiet, Freeman studies the devastating failings of humanity and the redemptive possibilities of love.
John Freeman is the founder of the literary annual Freeman's, and an executive editor at Alfred A. Knopf. His books include How To Read a Novelist and Dictionary of the Undoing, as well as a trilogy of anthologies about inequality, including Tales of Two Americas: Stories of Inequality in a Divided Nation, and Tales of Two Planets, which features dispatches from around the world, where the climate crisis has unfolded at crucially different rates. His poetry collections include Maps and The Park. His work has been translated into more than twenty languages and appeared in The New Yorker, The Paris Review, Orion and Zyzzyva. He is a former editor of Granta and a Writer in Residence at New York University.
Forrest Gander is a Pulitzer Prize Winning poet, author, translator, and essayist. He is the author of numerous books of poetry, fiction, and essays. Twice Alive is his latest collection of poetry. His translations include the work of Gozo Yoshimasu, Pablo Neruda, Alfonso D'Aquino, and Raúl Zurita. He has received numerous honors for his work, including the Pulitzer Prize for Be With, and the Best Translated Book Award, as well as fellowships from the Library of Congress, the Guggenheim Foundation, and United States Artists. He makes his home in Northern California.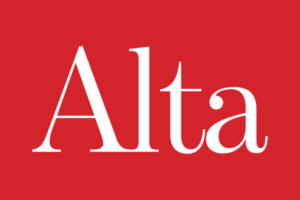 Alta Journal is a quarterly publication for anyone seeking an insider's take on this most forward-thinking region. From arts and culture, to technology and the environment, to food and fashion—what happens ​​​​​​in California and the West happens everywhere. Each large-format issue (the West demands a wide lens) demystifies the region with provocative essays, cultural commentary, deeply reported investigations, original fiction and poetry, sumptuous photos, topical cartoons, and more. Founded in 2017 by William R. Hearst III, Alta Journal provides an exciting—and much-needed—literary perspective on the West, sparking conversations that are as diverse and vibrant as the place itself. In this era of rapid change, the award-winning Alta Journal offers an immersive reading experience like no other. To learn more visit: https://www.altaonline.com/
This event is made possible by support from the City Lights Foundation. Visit this link to learn more: https://citylights.com/foundation/