Eileen Myles is joined by Fanny Howe, Maggie Nelson, Camille Roy, Laurie Weeks, Simone White, Frank Wilderson, and Jillian Weise

celebrating the publication of

Pathetic Literature
Edited by Eileen Myles
published by Grove Atlantic
"Literature is pathetic." So claims Eileen Myles in their bold and bracing introduction to Pathetic Literature, an exuberant collection of pieces ranging from poetry to drama to prose to something in between, all of which explore those so-called "pathetic" or sensitive feelings around which lives are built and revolutions are incited.
Myles first reclaimed the word for a seminar they taught at the University of California San Diego, rescuing it from the derision into which it had slipped and restoring its original meaning of inspiring emotion or feeling, from the Ancient Greek rhetorical method pathos. Their reinvention of "pathetic" formed the bedrock for this anthology, which includes a breathtaking 105 contributors, encompassing titans of global literature like Robert Walser, Jorge Luis Borges, Rumi, and Gwendolyn Brooks, queer icons and revolutionaries like Dodie Bellamy, Samuel Delany, and Bob Flanagan, as well as the invigorating newness and excitement of writers on the rise, including Nicole Wallace, Precious Okoyomon, and Will Farris. Creative nonfiction by Karla Cornejo Villavicencio, Jack Halberstam, and Porochista Khakpour rubs shoulders with poetry by Natalie Diaz, Victoria Chang, Lucille Clifton, and Ariana Reines, all joined by prose from Chester Himes, Djuna Barnes, Chris Kraus, and Qiu Miaojin, among so many others. The result is a matchless anthology that is as much an ongoing dialogue as an essential compendium of queer, revolutionary, joyful, and always moving literature.
From confrontations with suffering, embarrassment, and disquiet, to the comforts and consolations of finding one's familiar double in a poem, Pathetic Literature is a swarming taxonomy of ways to think differently and live pathetically on a polarized and fearful planet.
About Eileen Myles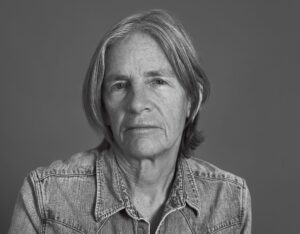 Eileen Myles is the author of more than twenty books, including Afterglow (a dog memoir), Inferno (a poet's novel), Chelsea Girls, and Cool For You. Myles's many honors include a Guggenheim Fellowship, four Lambda Literary Awards, the Clark Prize for Excellence in Arts Writing, as well as grants from Creative Capital (nonfiction) and the Foundation for Contemporary Arts (poetry), and the Andy Warhol Foundation Arts Writers grant.
About the participants:
Fanny Howe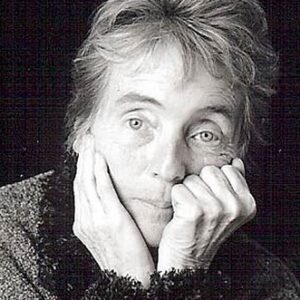 Fanny Howe is a poet, novelist, and short story writer. Howe has written more than 20 books of poetry and prose. Her major works include poetry such as "One Crossed Out," "Gone," and "Second Childhood," the novels "Nod," "The Deep North," and "Indivisible," and collected essays "The Wedding Dress: Meditations on Word and Life" and "The Winter Sun: Notes on a Vocation." She was awarded the 2009 Ruth Lilly Poetry Prize by the Poetry Foundation as well as awards from the National Endowment for the Arts, the National Poetry Foundation, the California Council for the Arts, and the Village Voice. She is professor emerita of Writing and Literature at the University of California, San Diego. She lives in Boston, Massachusetts.
Maggie Nelson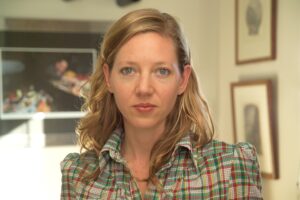 Maggie Nelson is a genre-busting writer defying classification, working in autobiography, art criticism, theory, feminism, queerness, sexual violence, the history of the avant-garde, aesthetic theory, philosophy, scholarship, and poetry. Nelson has been the recipient of a 2016 MacArthur Fellowship, a 2012 Creative Capital Literature Fellowship, a 2011 NEA Fellowship in Poetry, and a 2010 Guggenheim Fellowship in Nonfiction. Other honors include the 2015 National Book Critics Circle Award in Criticism and a 2007 Andy Warhol Foundation/Creative Capital Arts Writers Grant. Her published work include the National Book Critics Circle Award winner "The Argonauts," "The Art of Cruelty," "Bluets," "Women, the New York School, and Other True Abstractions," amongst others.
Camille Roy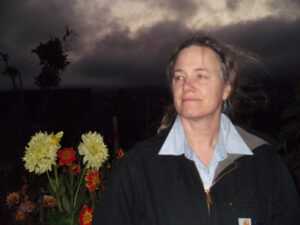 Camille Roy is a San Francisco-based writer, playwright, and poet. Her published work includes "Honey Mine," "Sherwood Forest​," "​Cheap Speech​, a play from Leroy Chapbooks," and ​"Craquer​," a fictional autobiography from 2nd Story Books, as well as ​"Swarm​" (fiction, from Black Star Series). Writing in the style of the New Narrative Form, Camille's works combine autobiography, fiction, literary theory, and personal narrative. She co-edited ​Biting "The Error: Writers Explore Narrative"​ (Coach House 2005, re-issued 2010). Earlier books include ​"The Rosy Medallions​" (poetry and prose, from Kelsey St. Press) and ​"Cold Heaven​" (plays, from Leslie Scalapino's O Books). Recent work has been published in Amerarcana and Open Space (SFMoma blog).
Laurie Weeks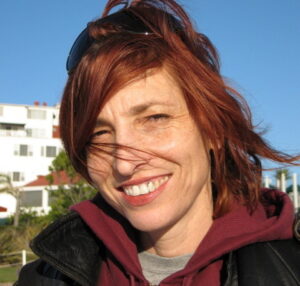 Laurie Weeks is a writer and performer based in New York City. Her fiction and essays have been published extensively. She is best known as the screenwriter of "Boys Don't Cry," and is the Lambda Literary Award-winning author of the novel "Zipper Mouth." Her writing has been included in "The New Fuck You: Adventures in Lesbian Reading" (Semiotext(e), 1995), as well as in The Best American Nonrequired Reading 2008.
Simone White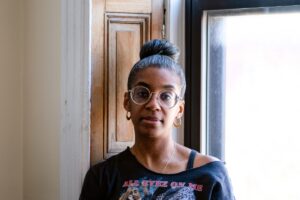 Simone White is a poet, literary critic, an assistant professor in the English department at the University of Pennsylvania, and was a visiting associate professor at the University of Iowa Writers' Workshop. In 2017, she won a Whiting Award for poetry. Much of her writing style is a hybrid between poetry and prose. Her published works include "Dear Angel of Death," "Of Being Dispersed," "House of Envy of All the World," "Unrest" (chapbook),
and "Dolly."
Frank Wilderson III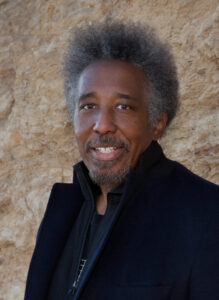 Frank B. Wilderson III is a writer, dramatist, filmmaker and critic. He is a full professor of drama and African American studies at the University of California, Irvine. He received his BA in government and philosophy from Dartmouth College, his Master of Fine Arts from Columbia University and his PhD in rhetoric and film studies from the University of California, Berkeley. His published works include "Incognegro: A Memoir of Exile & Apartheid," "Red, White & Black: Cinema and the Structure of US Antagonisms," and "Afropessimism."
Cy Jillian Weise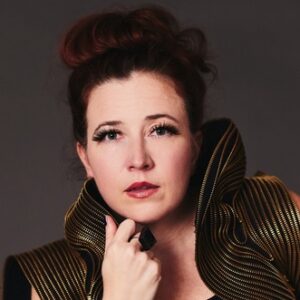 Cy Jillian Weise is a poet, performance artist and disability rights activist. Her first book of poetry, The Amputee's Guide to Sex, was recently reissued in a 10th anniversary edition with a new preface. Her published works include "The Colony," "The Book of Goodbyes," "Cyborg Detective," and "Confession" (winner of 2020 PEN Oakland Josephine Miles Award. During the pandemic, Cy started Borg 4 Borg Productions with the video play A Kim Deal Party. It screened at Public Space One in Iowa City and features a cast of 87 writers and 24 bands. Cy's essays, on being an actual cyborg, have appeared in The New York Times and Granta. Her memoir, Common Cyborg, is forthcoming from Houghton Mifflin Harcourt.
This event was made possible by support from the City Lights Foundation. To learn more visit: https://citylights.com/foundation/