On the eve before the national elections, investigative reporter Becca Andrews reviews the impact of the repeal of Roe v Wade and offers an up-to-date status. She is joined in conversation with Nina Liss-Schultz.
City Lights is pleased to spotlight Becca Andrews's new book
No Choice: The Destruction of Roe v. Wade and the Fight to Protect a Fundamental American Right
published by Public Affairs
This event is cosponsored by City Lights in conjunction with Reckon News.
An in-depth look at the legacy of Roe v. Wade, and on-the-ground reporting from the front lines of the battle to protect the right to choose.
The pieces started to fall In 2019 when a wave of anti-abortion laws went into effect. Georgia, Ohio, Mississippi, Louisiana and Kentucky banned abortion after six weeks of pregnancy, while Missouri banned the procedure at eight weeks. Alabama banned all abortions. The die was cast. And on June 24, 2022, the Supreme Court overturned Roe v. Wade and, abortion immediately became illegal in 22 states.
No Choice begins by shining a light on the eerie ways in which life before Roe will be mirrored in life after. The wealthy and privileged will still have access, low-income people will suffer disproportionately, and pregnancy will be heavily policed. Then, Andrews takes us to the states and communities that have been hardest-hit by the erosion of abortion rights in this country, and tells the stories of those who are most at risk from this devastating reversal of settled law. There is a glimmer of faint hope, though.
As the battle moves to state legislatures around the country, the book profiles the people who are doing groundbreaking, inspiring work to ensure safe, legal access to this fundamental part of health care.
Becca Andrews is an investigative reporter.  A Southerner, she most often writes about the Southeast, gender, and culture.  She has written for newspapers in Tennessee. Her work has also appeared in Mother Jones, Slate, The New Republic, Wired, and Jezebel, among others. No Choice The Destruction of Roe v. Wade and the Fight to Protect a Fundamental American Right is her first book.
Nina Liss-Schultz is a journalist and editor. She reports on reproductive health, gender, and sexuality issues from San Francisco. She has served as a senior managing editor at Mother Jones magazine. Her work has appeared in Mother Jones, Think Progress, Bitch magazine, among other journals.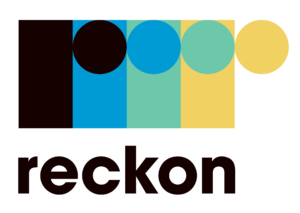 Reckon News is an award-winning national news organization that covers reckonings in America, the people powering change and the issues inspiring them. People are at the center of their stories about climate justice, reproductive rights, faith and purity culture, working mothers and families, trans rights, Blackness, racial justice, movements, queer issues and more. Rekon are committed to telling stories from perspectives around the nation that are historically ignored or erased by mainstream media outlets. Find their work on their website, social media and by subscribing to newsletters like Honey and Black Joy. Listen to their award-winning podcasts, including The Reckon Interview and Unjustifiable, or watch our short documentaries, including Mauled and Pulled Over/Pulled Under. Rekon journalists and their work have garnered major awards, including multiple Emmys, a national Edward R. Murrow Award and a Pulitzer Prize. Learn more at: https://www.reckon.news/
This event made possible by support from the City Light Foundation and Mother Jones Magazine.
Learn more about the City Lights Foundation visit: https://citylights.com/foundation/