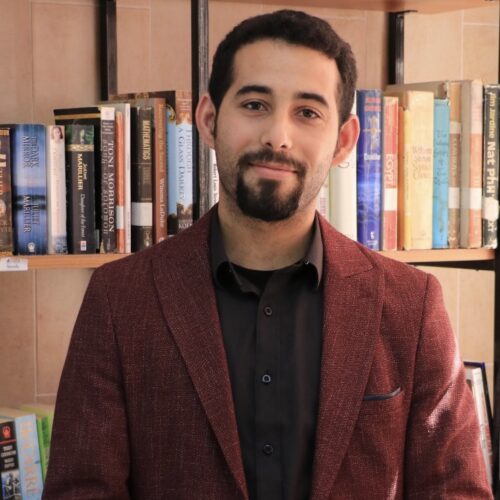 Mosab Abu Toha is a Palestinian poet, scholar, and librarian who was born in Gaza and has spent his life there. He is the founder of the Edward Said Library, Gaza's first English-language library. Things You May Find Hidden in My Ear is his debut book of poems.

In 2019-2020, Abu Toha was a Visiting Poet in the Department of Comparative Literature at Harvard University; a Visiting Librarian at Harvard's Houghton Library; and a Religion, Conflict, and Peace Initiative Fellow in the Harvard Divinity School. In 2020, Abu Toha gave talks and readings at the University of Pennsylvania, Temple University, and the University of Arizona. He also spoke at the American Library Association (ALA) Midwinter Meeting held in Philadelphia in January 2020. In October 2021, University of Notre Dame's Literatures, Annihilation, Exile, and Resistance lecture series hosted Abu Toha to speak about his poetry and work in Gaza.

Abu Toha is a columnist for Arrowsmith Press, and his writings from Gaza have also appeared in The Nation and Literary Hub. His poems have been published on the Poetry Foundation's website, in Poetry Magazine, Banipal, Solstice, The Markaz Review, The New Arab, Peripheries, and other journals.