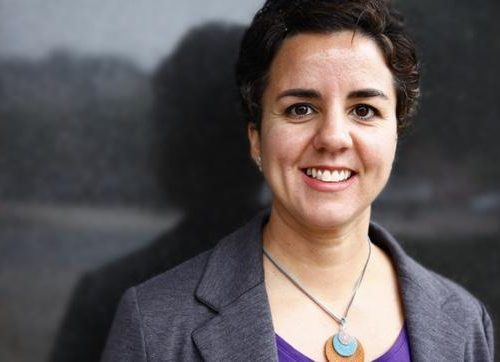 Born in New York, poet Carmen Giménez Smith earned a BA in English from San Jose State University and an MFA in creative writing from the University of Iowa. She writes lyric essays as well as poetry, and is the author of the poetry chapbook Casanova Variations (2009); the memoir Bring Down the Little Birds: On Mothering, Art, Work, and Everything Else (2010); and the full-length collections Odalisque in Pieces (2009), Milk and Filth (2013), finalist for the National Book Critics Circle Award, and Cruel Futures: City Lights Spotlight No. 17 (City Lights Publishers, 2018).
Giménez Smith's work explores issues affecting the lives of females, including Latina identity, and frequently references myth and memory. With the publication of Odalisque in Pieces, Giménez Smith was featured as a New American Poet on the Poetry Society of America's website. Her poems have been included in the anthologies Floricanto Si! U.S. Latina Poets (1998) and Contextos: Poemas (1994).
Giménez Smith is the editor-in-chief of Puerto del Sol and publisher of Noemi Press. She was appointed as poetry co-editor (along with Steph Burt) at The Nation in 2017 and teaches at Virginia Tech University.